Books Sales Decreasing. Good or Bad?
Thursday, 8 October 2009
Unfortunately, an article from the New York Times reports that book sales are decreasing substantially from recent years. The decrease (seen even with star authors like Dan Brown, and Mitch Albom) is seen in the comparison between first and second week sales. For example, sales for Brown's new book, The Lost Symbol, dropped 47% in its second week. You can read the rest of the article on the Times' site.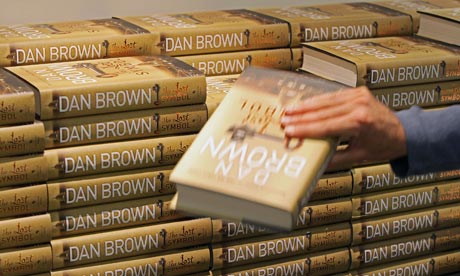 Publishers say this 'second-week drop' is expected, and that sales are still strong. I'm not sure. It's true that many books take time to reach record sales, and that The Lost Symbol, did have record breaking sales.  However, the sharp declines (almost 50%) in sales isn't an average happening. More important than the drop in sales, is the reason for the drop in sales.
Hardcover books are expensive, and America is in a recession. Hardcovers are selling at around $30, which isn't pocket change. However, interest for books is undeniably decreasing in favor of other media. The bottom line- it's too early to say weather this decline is a result of Americans being frugal, or of disinterest. Like most things concerning literature, the situation is ambiguous.
However, just the fact that hardcover books are selling as many as 401,000 copies is a good sign to me. Brown is generally over-hyped, but he's also an exemplar for the current literary market. Even if he's just a few steps above Twilight and Harry Potter, Brown's productive, initial sales are a good omen. I am surprised and happy to say that there's still hope for this market yet. If we can just leave this damned recession behind.
God Save The Books,
C. Harder
Related posts: